Bikeguiding Zugspitzarena
We impart the necessary knowhow at weekly technique training sessions
As mountain biking has gained in popularity, so too has the Alpenrose. Tyrol's Zugspitz-arena features more than 100 bike routes, all professionally maintained – for beginners, advanced and professional riders, and therefore for the whole family. And who's to say you can't just ride through the valley nice and slowly? Bikes are available directly from the hotel.
This guarantees an extraordinary biking experience:
Daily biker get togethers
8 professional bike guides – the perfect biking experience for every ability level!
Special children's groups from approx. 10 years
Rental bike delivery service to the Alpenrose
Mobile Testcenter Zugspitzarena: Sport Nagele
Bike specials and packages
Georg Mott is an enthusiastic biker and knows the surrounding mountains like the back of his hand. With him, the Bike guides or on your own, with our GPS devices, wonderful tours in the Zugspitzarena await you.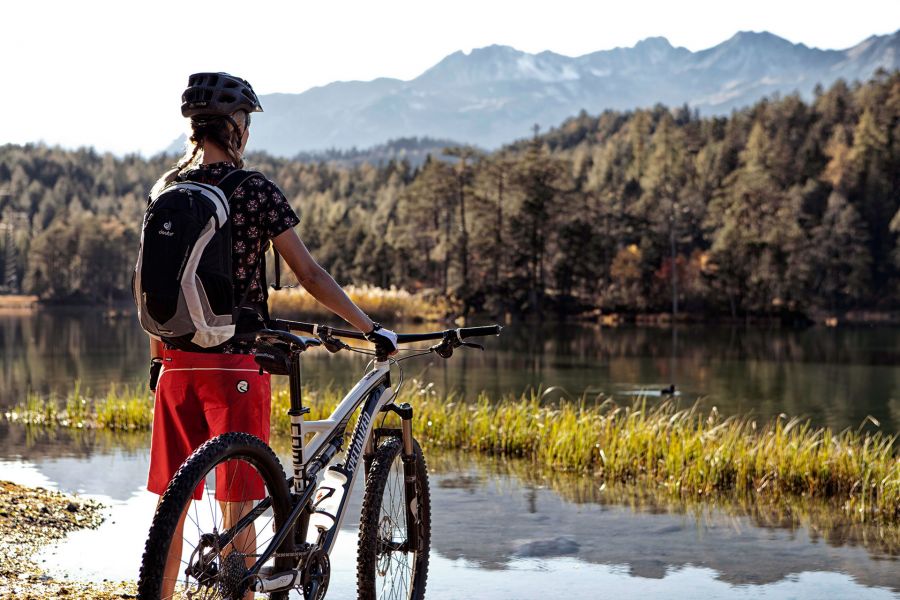 Bike services for our guests & families
Here are bike services offered at the hotel:
Free hire of touring bikes for adults and children
Bicycle helmets and child seats
Trailer bikes
Bike trailers
Collaboration with the bike centre and bike guides at the hotel
Guided tours – 4 days per week in 2 abillity levels
Individual touring advice – 6 days per week at the hotel
Video-monitored bike cellar
Repair service – 5 days per week (partner company)
Two bike washing areas with high pressure cleaner, special cleaning and care products and brushes
Service corner with tools, pumps, lubricants, workstands, and spare inner tubes (for a fee)
Maps & specialist magazines
Hire of e-bikes at our partner shop Hofherr Mode & Sport (for a fee)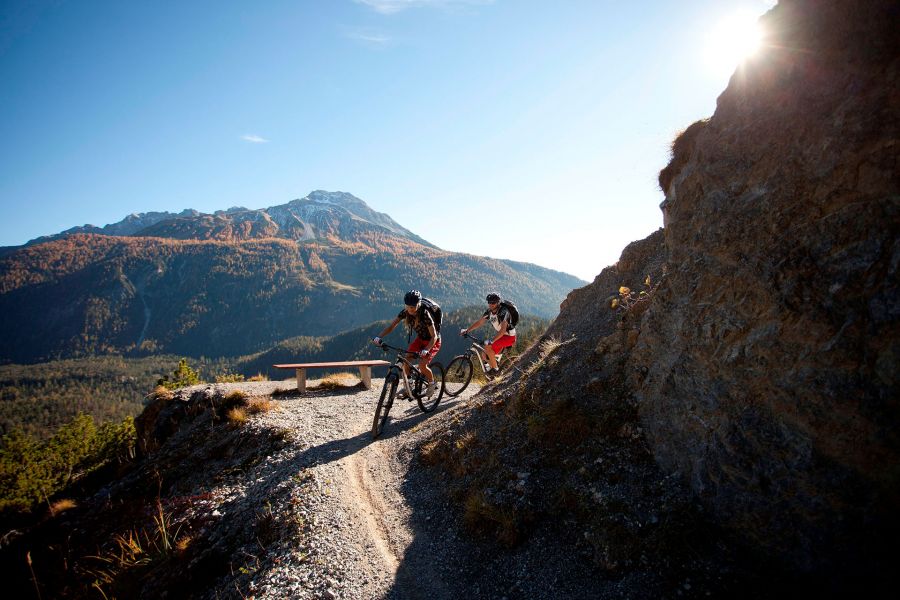 Bike Guiding School
To fully enjoy this unique area, the Bike Guiding school is available, led by George Mott with his 7 Guides (daily, except on Wednesdays). The offer consists of over 100 different tours at all levels of difficulty. There are three groups, which are divided as follows:
Group 1 > 900 – 2,000 metres or above and 50-100 km
Group 2 > 600 – 1,200 metres and 30-70 km
Group 3 > 300 – 700 metres and 20-50 km
There are also weekly special trial and technique seminars. You get the guided tours at the reduced price of € 30.00 per day.