The Tiroler Zugspitz Arena
The best ways to explore this wonderful Alpine world is on a hike or mountain bike trail, or with skis and snowboards. The nearest gondola to take you up the mountain is just 100 m away from our hotel and provides family-friendly access to the hiking and skiing areas.
The mountain village of Lermoos has a population of 1,100 and is nestled in a picturesque valley on the "sunny side" of Germany's highest mountain, the Zugspitze. Here in the Austrian state of Tyrol, nature remains undisturbed. Our family hotel is surrounded by the wonderful mountainous panorama of the Tyrolean Zugspitz Arena, lush alpine pastures and crystal clear mountain lakes. Alongside the Zugspitze (2,962 m), our family-friendly rooms and suites also have a view of the Sonnenspitze (2,417 m), the Grubigstein (2,233 m) and the Bleispitze (2,225 m).
The family-friendly "Moos" area
The valley bottom with the "Moos" conservation area is great for walks and cycling with babies and small children. Longer and shorter routes can be accessed even in the winter months where the ducks on the Loisach river are waiting for any pieces of bread that might come their way and where there are plenty of places to sit and take it all in. During the summer months the "Tirol Zugspitzgolf" golf course brings golfers to the Moos area. In the winter, cross-country skiers can enjoy the many trails available.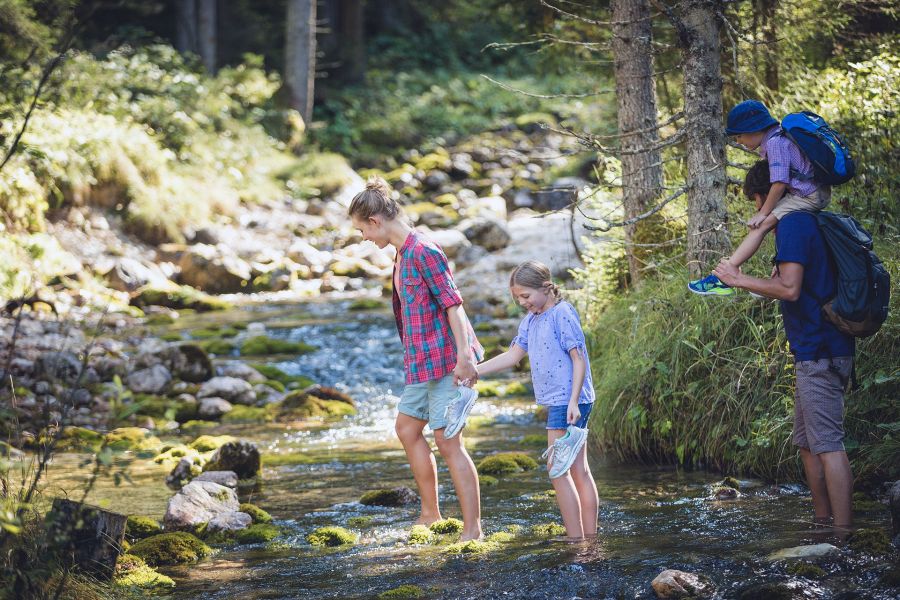 Family holiday activities in the summer
300 km of hiking trails – mountain biking on 100 different cycle routes – Nordic walking (courses offered by the hotel) – swimming – riding and riding lessons (in the neighbouring resort) – tennis (tennis court just a 2-minute walk away) – golf – paragliding – climbing – rafting and canyoning (in Imst).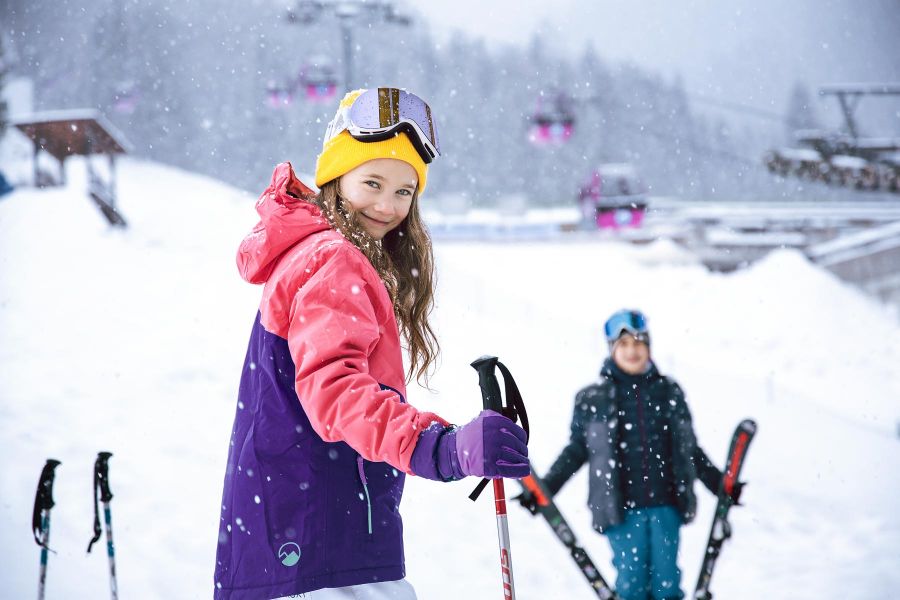 Family holiday activities in the winter
Great ski area just 100 m away – family-friendly slopes – 120 km of the perfectly prepared pistes in the Zugspitz Arena – Zugspitze glacier ski area just 10 minutes away by car – 100 km of cross-country ski trails – 60 km of romantic walking trails – snowboard fun parks – ski lessons for children 2.5-3.9 years old available in the hotel grounds – ski school shuttle bus for older children – tobogganing.