fitdankbaby® is a fitness concept for parents, oriented around the needs of their baby. The babies are playfully included in the exercises with the mums and dads, while at the same time creating a happy atmosphere in the class and encouraging their parents' performance. When the parents need a break, it's the babies' turn: with developmentally appropriate exercises, games such as kicking games or knee riding and songs, the babies are supported in their development.
The classes combine two things: fitness training for mums and dads and playful exercises for the babies. The baby is not just there – but is an important part of the class. They are included in all the exercises, so they are guaranteed not to get bored. The training also includes exercises for the back and pelvic floor – building on the postnatal classes.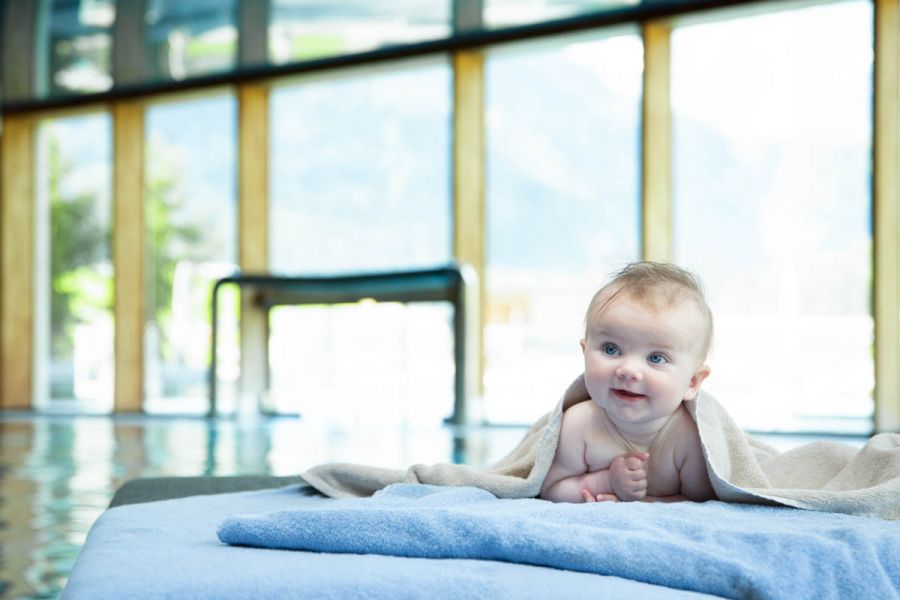 About fitdankbaby
The courses can also be continued after the holiday: fitdankbaby® is available at over 2,000 locations in Germany, Austria, and Switzerland. The offer ranges from training for pregnant women, to courses with the baby, indoor, outdoor with pram, and even in the water.
Participation is suitable for pregnant women and parents with children between the ages of 3-30 months.