When taking your baby on holiday for the first time you don't want to stay in just any hotel. Enjoy an exciting stay as new parents with your newborn at the Alpenrose baby-friendly hotel. Situated in the beautiful Tyrol region, the magical 4-star superior Hotel Alpenrose opens its doors to you and guarantees that you and your loved ones will enjoy the perfect holiday.
Our baby club looks after children from just 7 days old up to 1 year of age. Your children are not just supervised. They'll be cuddled and cared for, have their nappy changed and have all their needs seen to – all this at no extra cost. Everything is included in the normal nightly price.Daily from 08:00 to 21:00 – 7 professionally trained staff members – spacious and lovingly designed child care areas – daily programme to support child development and baby swimming lessons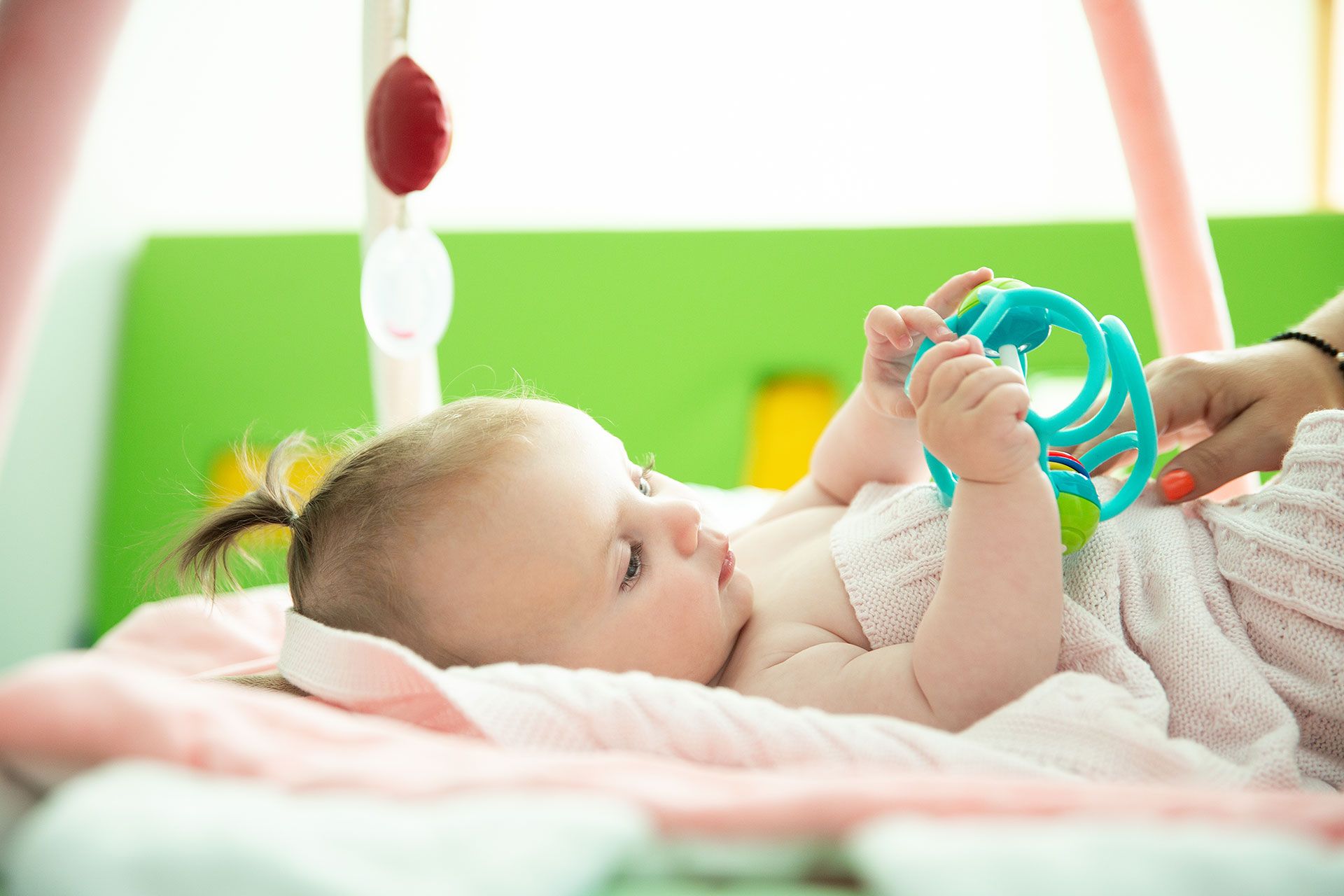 Facilities: Perfect for holidays with newborn babies
Even a 3-day holiday with baby can quickly become an organisational nightmare. Buggy, baby bouncer, cot, milk bottles, toys – this is a challenge even if the family car has generous boot space.
The following are therefore available for use free of charge:
Buggies
Modern sound-controlled baby monitors
Welcome gift
Baby bath tub
Blackout curtains
Baby toy set
Baby bouncer
Kettle and bottle warmer
Changing mats, nappy bin
Bottle sterilisers
Baby wraps, bath towels
Baby food menu
Child safety devices
Baby beds (various types)
Three-wheelers and bobby cars (available in summer on the children's race track)
TIP: You can experience an Ayurvedic massage with your child in the wellness area. A masseur will guide you in massaging your child yourself – an unforgettable experience for you and your baby.